Disclaimer: The English version of the review is right below the Swedish one.
Just scroll down to read. Thank you and enjoy!
---
Ponera att någon ger er $7.000 och 14 dagar att göra en långfilm. Ponera även att denna någon är Robert Rodriguez som 1992 gjorde sin långfilmsdebut, El Mariachi, på 14 dagar för just $7.000 och med det bevisat att det var genomförbart, med sämre teknik och möjligheter tillgängliga.
---
Detta är nämligen något fem filmskapare, som aldrig tidigare hade gjort en egen långfilm, fick chansen till när Rodriguez lanserade Rebel Without a Crew: The Series (2018), baserad på hans egen "dagbok" som agerar memoar från tiden då han gjorde El Mariachi, på sin egen tv-kanal, El Rey Network.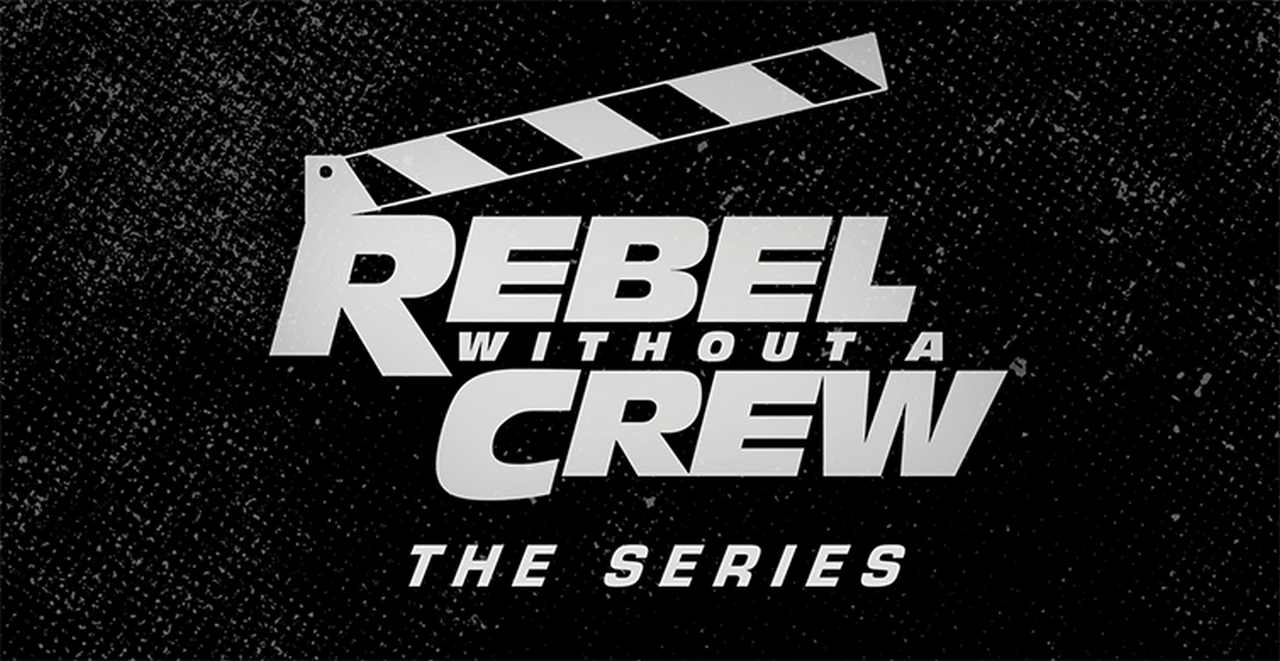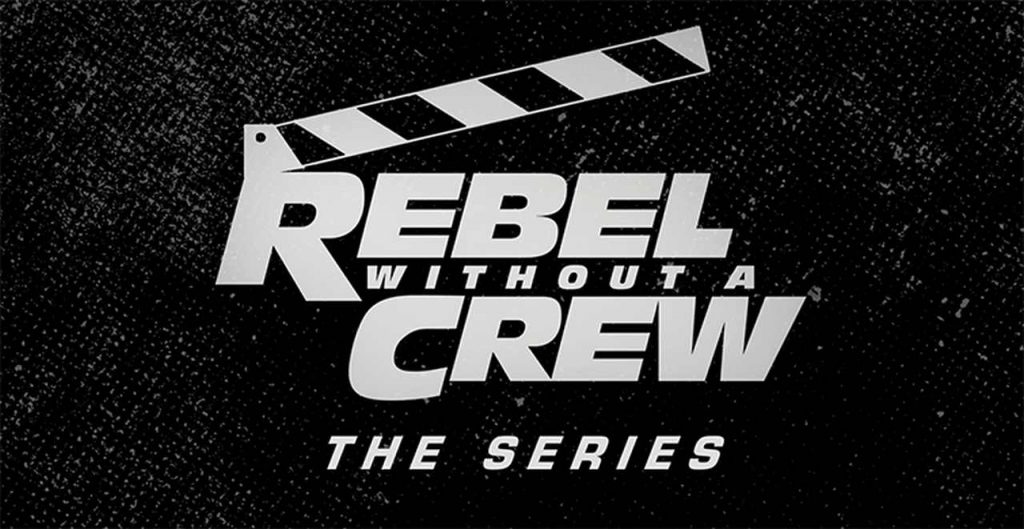 Vissa kanske tänker:
"Det låter inte särskilt svårt! 14 dagar och $7.000 är ju mer än nog att spela in sin film på!"
Ursäkta min förutfattade mening, men jag tror inte att de som tänker så är filmskapare, i alla fall inte en som förstår sig på hantverket i sig. Att leda en filminspelning är mer eller mindre en ständig krishantering mellan saknade skådespelare eller inspelningsplatser som helt plötsligt finner sig otillgängliga av en eller annan anledning, och allt däremellan. Så det är inget mindre än ett mirakel att en film blir färdigställd. Guillermo del Toro sade en gång att ens films naturliga tillstånd är att förbli ogjord, bättre än så går det nog inte att formulera tror jag.
Tänk er då att ni ändå ger er den på att eran film inte ska vara en av de ogjorda – förbered er på en av de kanske bästa och värsta upplevelser i livet ni kommer vara med om.
Välkommen till filmskapandets värld.
---
Monday är en actionkomedi gjord med ovan nämnda förutsättningar. Hur blev slutresultatet? Låt oss se efter.
Jim (Jamie H. Jung) är som vem som helst, egentligen. Han har flickvän och jobb och verkar väl trivas tillräckligt med sin tillvaro, tills en ny arbetsvecka börjar. Han förlorar sitt tråkiga men bekväma jobb, hans flickvän, Alice (Bonnie Gayle), sparkar ut honom och som om det inte vore tillräckligt så har han dessutom pekats ut som den perfekta syndabocken för att ta på sig skulden för det tilltänkta mordet på en känd gangster – Carlos Laredo (Joe Perez).
Efter en helvetisk dag konfronteras han nämligen av dessa två torpeder (Anna Schatte och Sofia Embid) som fått i uppdrag av sin chef, Mrs. Alcorta (Marcelle Purdy), att röja undan Laredo då denne hotar deras organisations framgång. Detta måste givetvis ske utan att några spår leder tillbaka till deras dem. Vad Jim dessutom får reda på är att hans flickvän varit otrogen mot honom, med just denna Laredo, under några månaders tid. Bättre tillfälle för torpederna att utnyttja finns inte. Dessutom: ett bättre motiv för ett mord går knappast att få – en klassisk hämndaktion. Lyckas torpederna få Jim att utföra mordet kommer ingen misstänka dem. Enkelt, eller hur!
Trots chansen till att mörda den man hans ex varit otrogen med så vägrar Jim att utföra dådet. Han kissar istället ner sig av skräck (han bad faktiskt om att få gå på toaletten innan dess), lyckas övermanna den torped som vaktar honom och fly i ren och skär panik. Han tar sig till sin vän, Paul (Kenneth McGlothin, som även agerar assistant director på många av regissörens projekt) som har en liten fest, men torpederna spårar honom dit. En härlig scen med måttlig blodsutgjutelse utspelar sig här innan Jim och Paul lyckas fly, dock med torpederna hack i häl. Men den ena av dem har varit tveksam till deras plan att sätta dit en oskyldig redan från början och efter att ha sett hur patetisk (i all möjlig positiv bemärkelse det ordet kan innebära) deras nu levande måltavla faktiskt är så stärks hennes skepsis än mer.
Monday är en fruktansvärt kul "katt och råtta"-lek med kvick dialog i ett redan välskrivet manus där varenda replik känns genomtänkt. Inte så konstigt kanske då regissören, Alejandro Montoya Marín, redan provat konceptet i en tidigare kortfilm, två år tidigare. Han har haft tid att lära känna sina karaktärer och förfina dem. En av de saker (av många) som verkligen imponerar på mig är just hur väl vi får lära känna två av våra huvudkaraktärer, Jim och Paul, på en så kort speltid då filmen klockar in på snudden under en timme. Vem som helst kan egentligen relatera till de båda och flera av oss skulle säkerligen försöka agera i verkligheten som de gör här. Det känns aldrig direkt o-trovärdigt, om än lite tillkryddat.
Värre är det med merparten av de övriga karaktärerna som jag helt enkelt inte riktigt känner att man får tillräckligt med tid för att komma in under skinnet på. Särskilt med antagonisterna som, utöver torpederna, endast känns som att de ska vara där för att föra handlingen framåt och ge ett motiv till hela uppståndelsen. Lyckligtvis får vi ett i alla fall par fantastiska scener mellan de två torpederna som visserligen inte utvecklar mycket av deras personligheter egentligen, men ändå ger filmen en härlig injektion av attityd och charm. För trots att alla karaktärer inte får tillräckligt med tid att benas ut ordentligt så är varenda en av dem fyllda av en bitsk charm som är svår att inte förföras av. Och med tanke på tidsbristen, pressen och den ringa budgeten är i alla fall jag helt okej med de små skavanker som lyser igenom. Med vad en längre speltid och lite större budget hade inneburit så svär jag på att allt hade fallit på plats och funkat galant, utan tvekan. 
Detsamma gäller även rent tekniska aspekter såsom kameraarbete och ljuddesign. Ett par saker har fått stryka på foten på grund av pressen, men inget känns övergivet som om de skulle gett upp under efter-produktionen och bara sagt "Fuck it – nu går vi vidare", särskilt när det gäller ljudbilden. Istället har samma passion lagts ner här som under själva inspelningen och det märks tydligt. Välgjord ADR (automated dialogue replacement; och för er som undrar vad det är så tänk dubbning), perfekt timade ljudeffekter som bara de kan locka fram stora skrattsalvor och sanslöst grym musik med både licensierade låtar och ett soundtrack komponerat av Emiliano Melis, vars enda soundtrack verkar vara Monday, än så länge.
Jag har sett (och arbetat på) min beskärda del av filmer där attityden kokat ner till "Låt oss bara få skiten överstökad" och resultatet blir också därefter, ofta lidande på fler sätt än man kan tänka sig.
Utöver ett par bilder som var ur fokus och ett fåtal lustiga bakgrundsljud fanns det inget som skvallrade om projektets låga budget eller bristande tid.
Monday är en oslipad diamant. Ett mirakel sett till förutsättningarna med tanke på hur genuint bra den faktiskt är, vilket understryker vilken otroligt skicklig filmskapare Montoya Marín är. Det känns som att han har ett grepp kring sitt projekt och vet vad han vill berätta. Att göra en film handlar om att anpassa sitt projekt till situationer som uppstår utan att för det komprimera allt för mycket av vad man vill säga och jag tycker absolut att Montoya Marín ska vara stolt över vad han lyckats göra här.
Vad som gör mig väldigt exalterad är att han har en ny film på gång som heter Millennium Bugs som ser riktigt bra ut, av i det lilla jag har fått se och jag kan inte vänta på att få sätta mig ner med även den. Det här är definitivt en snubbe att hålla utkik efter.
---
Kuriosa:
För den skarpsynte finns det en scen tidigt i filmen som är inspelad på en kul plats med koppling till filmens produktion, mer än så säger jag inte.
---
English version:
Ponder for a second that someone gave you $7.000 and 14 days to make a feature film. Now, ponder that that particular someone is Robert Rodríguez who, in 1992, made his feature debut, the film El Mariachi in 14 days for $7.000 and by that showcased that this feat is possible, even with fewer options and technological limitations now deemed unthinkable.
---
This actually happened to five filmmakers back in 2017 – 2018 when Rodrígez launched a series called Rebel Without a Crew, based on his very own book with the same name. A book (more of a diary really), which he wrote while making El Mariachi in which he describes his own trials and tribulations making his debut. It has since become a Bible to a lot of independent filmmakers across the globe (including yours truly).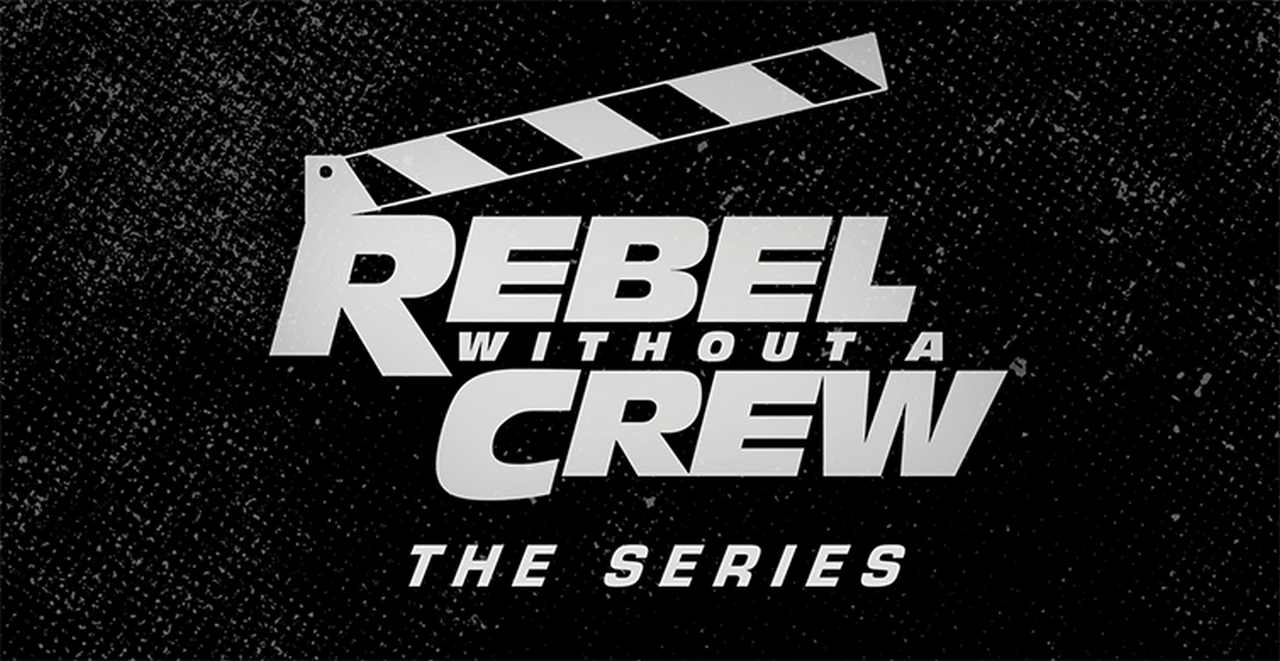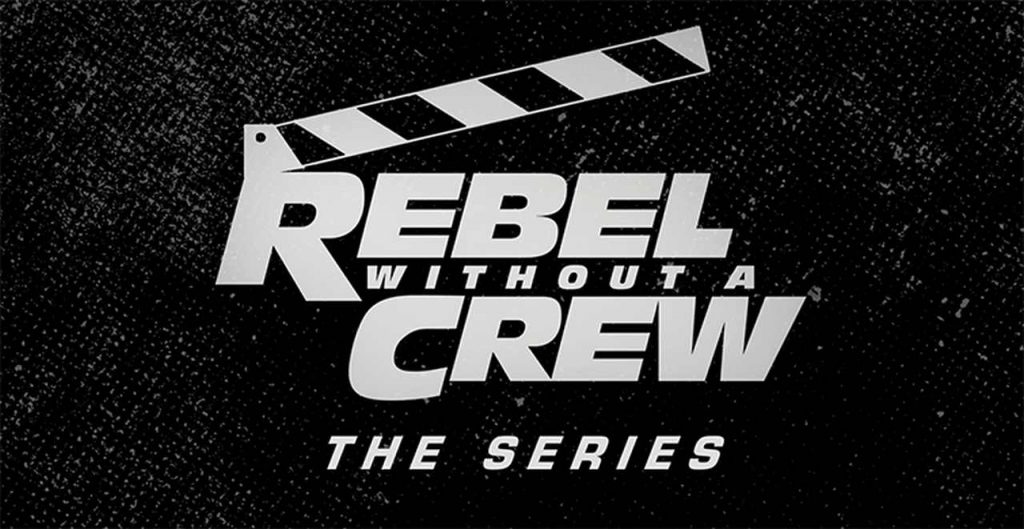 Some people might think "​That doesn't sound too bad! 14 days and $7.000 is more than enough to make a movie with!" Excuse my preconception, but I don't think the people saying that are filmmakers themselves, or at least not ones understanding the craftsmanship that is needed to make a ​good​ movie. Trying to make a movie is trying to avoid disasters and deal with crisis after crisis, small and big ones. Everything from an actor dropping out or a location falling through, usually at the very last second when everything ​seems to​ be going fine. It never does, it's always something, and that's how moviemaking works – no more, no less. Guillermo del Toro​ once said that a film's natural state is to remain unmade. I don't think I could ever come up with a better way to put it even if I spent the rest of my life trying. "But", you think too yourself, "my movie will get made, I will make my movie, it won't remain unmade!" Well, kudos to you. You will now face some of the best and the worst times of your entire life.
Welcome to the Wonderous World of Filmmaking!
The film in question for today is Monday, a action comedy made under the pre-conditions I mentioned above. How does it succeed? Let's take a look, shall we?
Jim (​Jamie H. Jung) is your ordinary everyday man. He's got a girlfriend, a job and seems pretty happy with the status quo of his life. That's all about to change with the beginning of a new workweek. He loses his boring but adequate job, his girlfriend, Alice (​Bonnie Gayle), kicks him to the curb and as if that wasn't enough two hitmen (​Anna Schatte and ​Sofia Embid) are soon coming after him. Their mission, however, is not to end his miserable existence, but to use him as a scapegoat, or rather a tool, for the murder of an infamous drug lord named Carlos Laredo (​Joe Perez). Why?
Because Jim doesn't know that Alice has been cheating on him for months with the very same drug lord that now has a target on his back! A perfect storm for the two hitmen who got clear instructions from their boss, Mrs. Alcorta (​Marcelle Purdy), to use this peculiar situation to their own and their bosses organization's advantage, to dispose their competition. The plan is simple – get Jim to murder the drug lord since that will make it look like a classic crime of passion, a tale as old as mankind itself, and the perfect scapegoat. Unfortunately for them Jim doesn't share their views on the matter and manages to escape their clutches just before the deed is to be done (but not before pissing his pants). 
 He makes it to his friend, Paul's (​Kenneth McGlothin ​who acted as assistant director for some of the director's other projects), house where there's a party going strong. But Jim barely makes it there before the hitmen crash the party and Jim and Paul both have to flee, with the assassins right on their tail. However,one of them shows signs of a change of hearts since she really didn't find the idea of framing a pathetic (I have the best kind of intention when using that term) but innocent man for such a heinous crime.
I won't spoil the entire thing. All I can say is that Monday is one heck of a ride and one hell of a fun movie. While some parts could have needed some more work, it is baffling what they managed to make for such a small budget in that limited timeframe. They really did the best they could under the given circumstances and director, ​Alejandro Montoya Marín, shows a great set of skills, not just as a director, but as a true filmmaker, an auteur of his craft. I'm not being nice for the sake of being nice here. Everything from the well-written, fast-paced and quirky script to the post production (and especially the sound design) is handled with the same kind of care, skill and passion as the shooting itself showed. But sure, Monday isn't perfect in any means.
There is some much lacking character development, especially if we look at the antagonists and sometimes a shot is out of focus or there is some distracting background noise. But still, the characters we get to know we really get to know well and I'm willing to bet that if the budget had been slightly bigger and the duration of the shoot had been just a bit longer all of them would have had their time to shine. I mean, all of them are still charming as all heck and we get some really nice scenes between the two hitmen and their relationship that truly could have be expanded upon in a longer movie. Monday clocks in at just under an hour and I think a lot of that has to do with the already mentioned constraints, but nothing really gives the budget or lack of time away, it's honestly just too good, too well made, of a movie.
I know he had to make some compromises, as always when you make a movie, but I think Montoya Marín still managed to tell his story without losing too much of it. Filmmaking is about adapting to the current situation – whatever you are thrown into, you need to be able to work with the cards you're dealt. Some directors get stuck in their vision and lose sight of the movie itself, they're not the same thing, they can't be. It's honestly one of the most terrifying things about creating anything really, and I love it, wholeheartedly. 
In conclusion, ​Montoya Marín ​ should be really proud of what he has done here. It's pretty damn impressive and I can't wait what's next for him. Luckily he's got a movie coming up called Millennium Bugs and from what little I've been fortunate enough to see it's gonna be a great love letter to a time most of us maybe remember with rose tinted glasses, like with most nostalgic things. It has the same quick and quirky pace (seriously, the way ​Montoya Marín ​ uses sound effects sometimes cracks me up) and I urge you all to keep an eye out for whatever ​Montoya Marín has coming up in the future, I promise you it is worth it. 
---
Trivia:
The eagle-eyed viewer might pick up on a fun little tidbit during the early moments of Monday, namely where they shot the scenes that takes place at Jim's workplace. Just remember how this movie got into production at all and it will all make sense. I'll leave it at that.
---
Have you seen Monday ? What did you think of it?
Comment down below!